In the field of Korsan Cove, while you watch horizon during sunset , calming serenity of the Mediterranean says goodbye to the spectator to meet the next day with the sun shining down in the colors of the sky.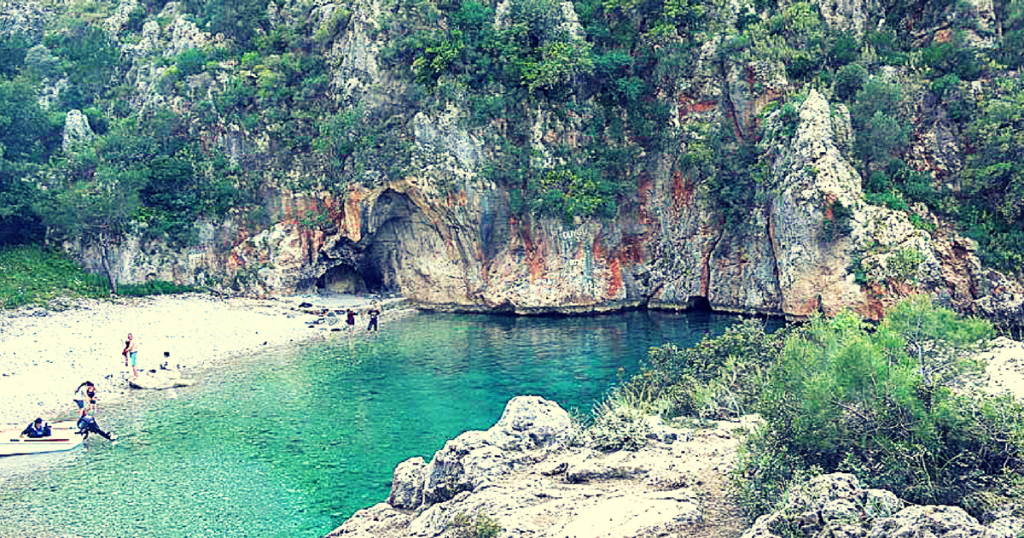 Sunset is the moment when you are removed of sadnesses from your spirit. It is time for merging of red, pink and blue for the love of nature and replacement of silent joy of night with burning beauty of the sun. Golden yellow colors paint Korsan reef into red, marks of autumn are still alive.
If you watch sunset in reef alone or with the person you love, your dreams will join to sunset, your life will be reflected to the sky indeed. Unwittingly; sunset will take your tears for itself. You knit your thoughts loop by loop to the mysterious knits of sunset. An indestructible bridge will be constructed between hope and sunset.
Sunset is the birth of new hopes, newest enthusiasm always. While sun starts to go down, you re-born. While sun starts to go down, you reproduce with the good news of days that will rise. For the ones who has strong interaction with nature know that everything has a meaning indeed. It is a hope for both sun that will rise in the next day and human themselves.
Sun is the greatest artist just to spite love affair writers; such a talented that it can make an ugly city look such a charming one. A great artist that stakes to fraud writer and drawers' nonsenses. The sun goes down in the darkness of the night, the dirty dark soul of the so-called eloquent artists whose peoples have fallen in the clumsy and hypocritical sense, and whose people are not leaders, giving rise to new hopes the next day.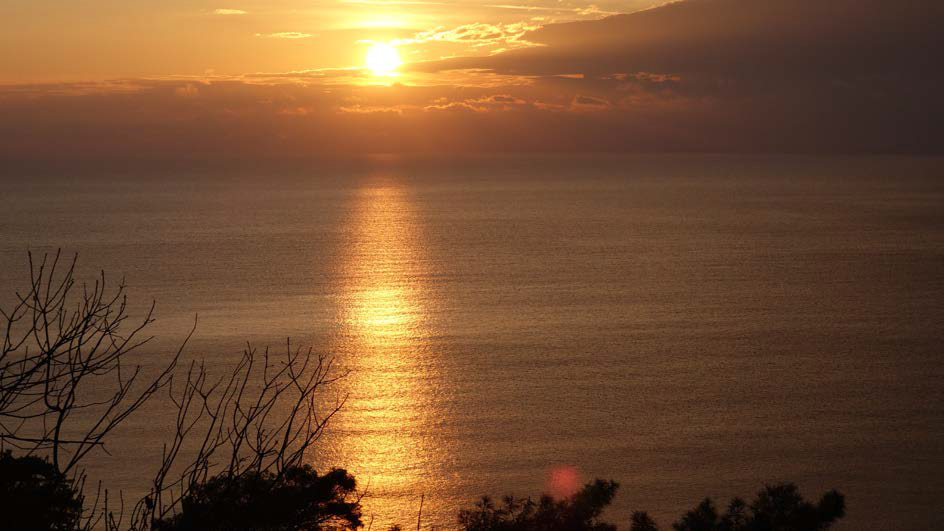 This is such a symphony that mountains, trees and sun goes down by welcoming joy of birds and creepy crawly. Every time sun goes down, we thank to our mind, luck, nature and universe due to being alive in that moment and today. For human and for life, it is a miracle to stay alive always.

The sun went down already, but don't be afraid. When you see dark clouds, do not be sad, do not feel bad and don't afraid, because sun is there, right behind them. Sun gives you an infinite cosmic strength wherever you are. Every sunset has its mystery. While sun goes down, in that moment, deep inside yourself you feel that life goes down in somewhere. If you still have time to live, sunrise in the next day may be source of new hope for human all the time.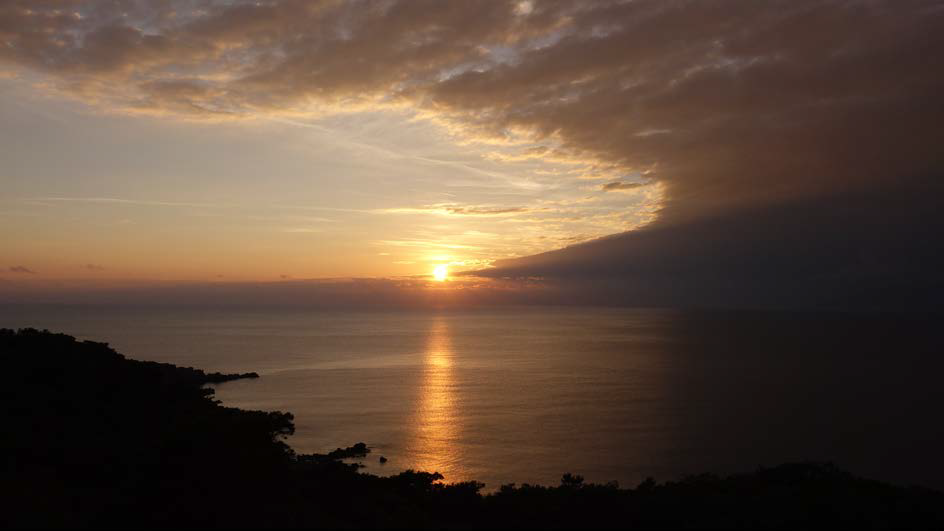 Sun is a great artist. We say it. Do you know why? Every sunset is different, as every clouds, space, reflections, mountains, fog is different and beyond all of them, we as human are different indeed. Our spirit and considerations are always creative and philosophy is rich.
Sun and sunset equation is so perfect. Even if you are against it or not, even if you love it or not, even if you mind it or not, sun will always rise forever. Relevant or not, whatsoever your idea is, whatever you feel, there will be cycles in your life for sure.
Best thing to do in the time of sunset; leave your job and watch it, it will remove tiredness of your spirit. Sunset should be a great opportunity in order to appreciate all remarkable life that sun gives to us. Sun rise and sunset always look wonderful in nature, photographs, dreams, paintings, because sun is uniquely magnificent. Sunset is a symphony music, opening music of night.
Mehmet SÖKMEN
Nature Documentary Writer
Delphin Hotels and Resorts